Harvesters' 'First Church, First Bible' partnership project with Biblica is underway! In October 2022 we were able to deliver 17,000 Luvale and English Bibles to Zambia. The pastors of each church gathered data about the translations they needed, and, thanks to your support, Harvesters was able to deliver them.
Read some powerful testimonies below from those who received their very first Bible. Plus, watch the video from the trip.
What is the Need?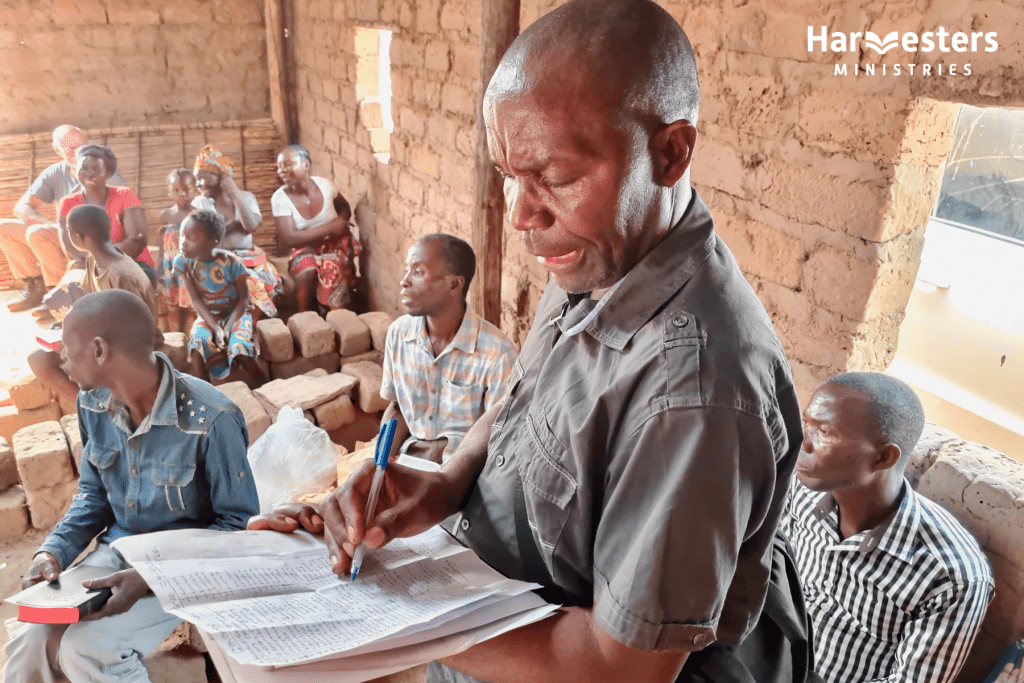 The need for Bibles is huge! There are few and expensive Bibles in developing countries, and translations are often unavailable.
Holly Kawele from Chinwandumba church explained, "Many people don't have Bibles because it's too expensive to buy one. Other churches offer to gift Bibles, but it's only Harvesters that has come. We are so thankful."
Another church member, Justin, had been fortunate to own a Bible previously. "But my children tore it," he told us. "I didn't have the money to replace it because it was too expensive for me."
Previously Just One Bible Per Church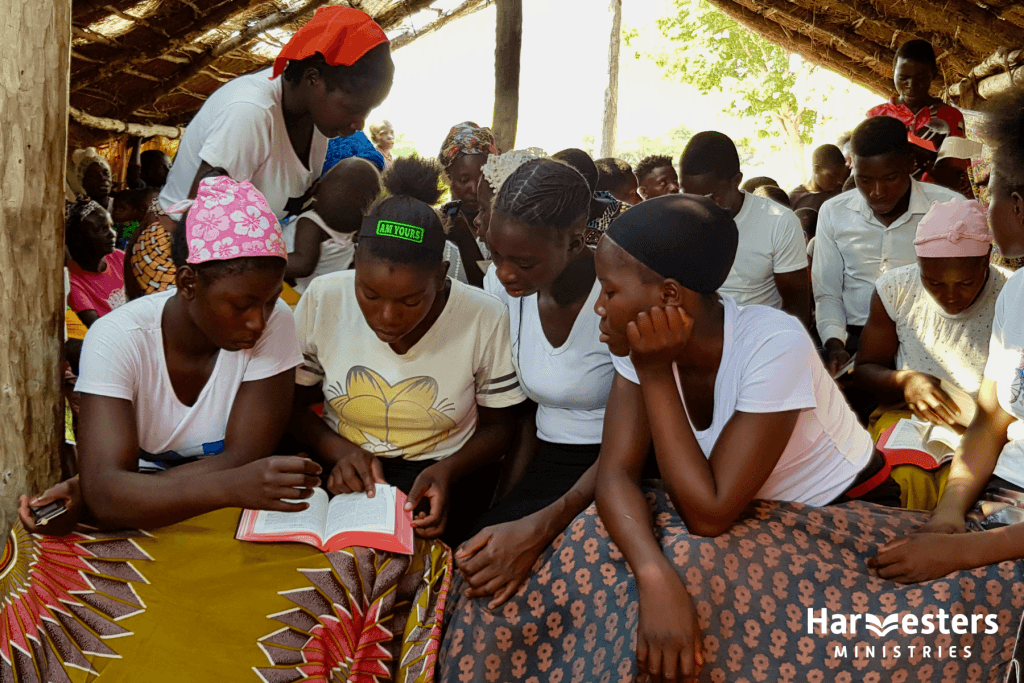 In most cases, there would be one person in a church who had a Bible – usually the pastor. Time after time, the story was the same: the Sunday sermon was the only opportunity for people to know anything about what God's Word says.
As we distributed Bibles to a remote congregation on the Zambia-Angola border, one member there, Charles Musumali, explained that the people would take that weekly opportunity to learn as much about God as they could. "Some were writing chapters and verses in their books; others were just getting the Word into their mind and hearts."
Pastor Gershom Sakuwota, who has planted 5 churches and is training 5 student pastors, was overjoyed to receive Bibles for his churches. "I am really happy for my congregation because previously they were suffering," he said. "The people were only listening to me. Now they can go through and read the Bible to get more knowledge."
God's Word in Action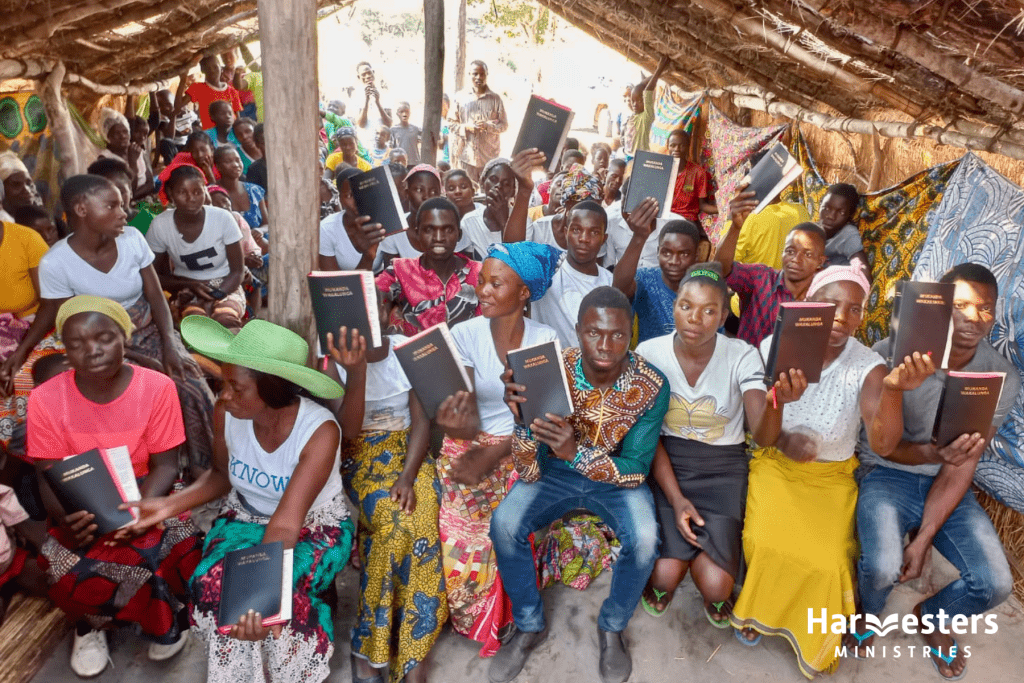 John Leach trains pastors in Chavuma, in the northwest of Zambia, where over 90 churches have been planted. "We're totally appreciative of the Bible placement," he said. "The people have got so excited some of them even roll on the ground they're so excited! We look forward to many, many souls being saved as these folk use the Word of God as a tool for evangelising and training and equipping disciples and church planting."
Now that members of over 100 churches in Zambia have access to the Word of God, they can grow deeper in their relationship with the Lord. "It will help us to transform our mind into the mind of God," said Felistus Njobvu, a student pastor of Harvesters.
Furthermore, these disciples can become disciple-makers, just as Jesus commanded in Matthew 28:19 when he said, "Go and make disciples…"
"When I increase in the knowledge of our Lord Jesus Christ through the Word of God, then automatically I will help others," explains Pastor Given Ndumba from Monzé.
And Pastor David will equip his congregation "to minister to people who don't have the way," he told us. "Having the Bibles now is an advantage because it will help us explain, not from our mouths but from the Written Word."
Nurse Joshua Kasoka is excited to share God's Word with the patients he attends to in Chavuma. And Offre Chitale, a choir leader at his church, is thankful to have a Bible of his own to help him compose songs for worship.
"Come next year," said Pastor Davy Chinyundu, "And you'll find there's church growth through the Bibles that you have distributed."
Watch the Video of the Trip