Thank God with us for the church planting explosion that is currently taking place in Guatemala – both in the urban and rural areas. Three active church streams are currently experiencing great growth – despite being between the volcanoes. Pray especially for good training and strong leaders in this region.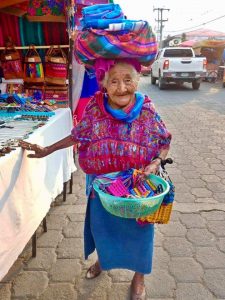 Most Guatemalan pastors will agree that after being introduced to the Harvesters model through evangelism and discipleship … everything changed!
Why is it so important to plant churches? The church is an agent for change in communities. The church is a shining light of hope in a community.
Revelation 22:12 "Look, I am coming soon! My reward is with me, and I will give to each person according to what they have done."
One of the leading church planters in Guatemala, Pastor Hugo, has led more than 743 souls to Christ in the last 18 months. Praise the Lord for his commitment! He sets an amazing example to so many others.
Pastor Hugo quit his job as a structural engineer and is truly obeying the Great Commission. He felt God's calling from a young age already and when he got the opportunity he planted his first church.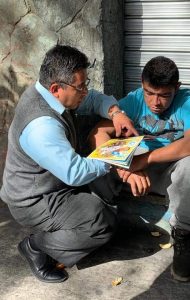 A new church stream with 300 pastors is currently starting in Guatemala. This will not be possible without your help. Harvesters will visit Guatemala every six months for the next three years to train this group of pastors.
Pray that God will continue to use Harvesters Ministries to build His Kingdom in Guatemala.