Pastors in Thailand are seeing new believers returning to old religions. And now they know why – because the church does not know how to disciple them, admits a local pastor.
Thailand needs your help to train new pastors to reach the lost and disciple others. £100/ $120/ R1,800 provides a pastor with Harvesters' comprehensive three-year curriculum, during which they plant three churches through evangelism.
Welcome to Thailand
"Sawadee krap! Welcome to beautiful Thailand," says Harvesters' Regional Director for Southeast Asia. A stunning nation whose name translates to 'The Land of the Free'.
The Regional Director explains the dichotomy he encounters when he spends time in the country. On one hand you see beautiful beaches, lavish temples and friendly people. But this is a front for what is hiding underneath the surface; a protected image for the 40 million tourists who flock to Thailand each year.
A second reality exists that is, sadly, a much darker picture. "Although Thailand is called 'The Land of the Free', in reality we see so many people who are caught up in bondage," says the Regional Director. So many are bound by the permeating sex trade, human trafficking crisis, and drug and alcohol abuse.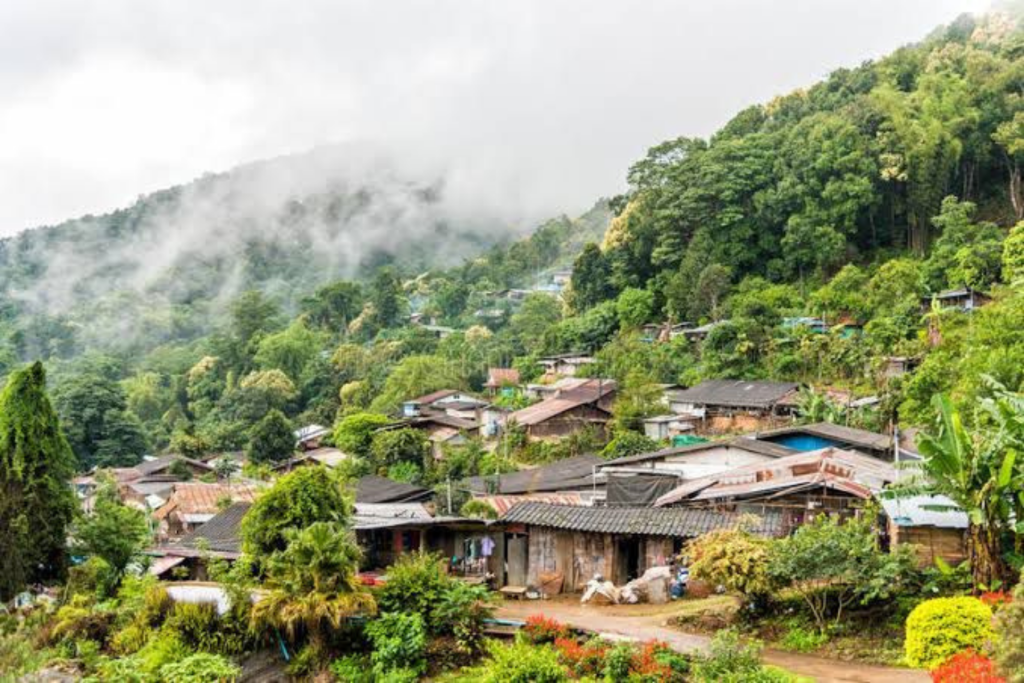 A New Group Begins Training
The work of Harvesters Ministries began in Thailand in 2018. Then, in April 2022, the Harvesters church planting model was presented to a new group – sixty pastors from the Hmong Tribe.
More than seven million Hmong people in live China, Vietnam, Laos, Thailand and Myanmar. With an estimated 125,000 in Thailand, they are its second largest minority group.
"It was in the late 1950s that God called the first Hmong of Thailand to Himself," explains the Regional Director, "and hundreds of the Hmong were converted to Christianity. Hmong followers of Jesus are a double minority: people of Chinese descent in a Thai society, and Christians in a Buddhist culture."
The Hmong pastors face numerous challenges – including Christianity being watered down by lingering false beliefs, and opposition and prejudice. One pastor recalls how government soldiers surrounded a guest house, owned by a Hmong family, and destroyed the building. The pastor testified that he believes the demolition came from prejudice and persecution.


Discipleship is the Key
"As I introduce the Hmong pastors to the Harvesters Ministries' methodology of Church Planting, one pastor tells me how hundreds of new-found believers have not understood the true message of the Gospel," says the Regional Director. "They went back to their own beliefs because the church didn't know how to disciple new believers."
The local pastor acknowledged that this is the reason why their spiritual maturity never reaches the point of discipling others – which is Jesus' commission for His Church.
There are so many in Southeast Asia who need God, who have never heard the Gospel and need to be discipled. Out of 109 people groups in Thailand, 74 are considered unreached. Harvesters is working to equip local pastors to reach their people. Your gift today will train a pastor in Thailand and beyond.