For Alain Moreno, Harvesters' Country Leader for Madagascar, the answer is simple: you collect resources, serve the community, and present the Gospel.
Simply put: you do what Jesus would do.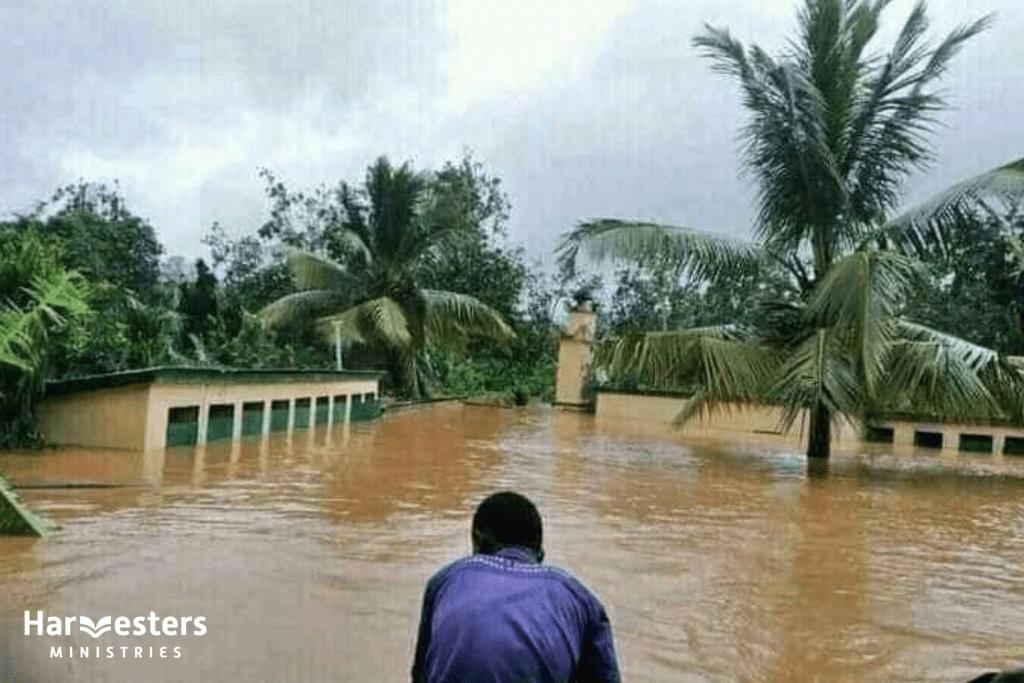 The countries situated along the southeast coast of Africa – in particular, Madagascar, Mozambique and Malawi – are under the attack of relentless storms that are forming in the Indian Ocean. The flooding has extended inland to Zambia and Zimbabwe. Regional Director for Eastern Africa, Thinus Botha, reached out to local pastors offering support and prayer. He asked, "How do you prepare for a cyclone?"
While human instinct could be to run, hide and protect oneself, Harvesters' pastors are seeing immense opportunities to share the Gospel. They are showing up right in the middle of the crisis to serve their neighbours.
The Situation
These southeast African nations rely heavily on subsistence farming to survive, but they are finding the weather increasingly extreme – from drought to cyclones. If they are unable to plant when they need to, or if their harvest is destroyed, many simply cannot feed themselves.
Within two weeks Tropical Storm Ana made landfall on Monday 24th January, then Cyclone Batsirai on Saturday 5th February. Madagascar was first hit and has reported the most deaths. It then reached Mozambique, whose Prime Minister has said that the challenge is bigger than any one country's ability to tackle it. Malawi lost power nationwide and declared a state of natural disaster.
In addition to failed harvests are food shortages and soaring prices. Buildings and bridges are in ruins and powerlines are down. Whole villages have been washed away and tens of thousands are displaced and homeless. Dozens have died. The most disheartening part is that these natural disasters are becoming frequent occurrences in this region.
Pastor Marcos Binda from Mozambique reported, "Many people are suffering because they have nowhere that they can gather as a family because their houses have been destroyed by the strong winds. We previously spoke about the droughts, but the situation has completely changed due to the cyclone, and everything is much worse across all regions."
Hope and Opportunity
Pastor Alain from Madagascar explained that the churches are gathering their resources and finances to help those in need.
"You can look at a situation as glass half-full or glass half-empty," remarks Thinus, "Alain's definitely a glass half-full guy. He sees opportunity in the middle of the disaster. Opportunity to serve people and present the Gospel."
"Obviously, when people are in a place of vulnerability like this, being displaced, their hearts are open for the Gospel," Thinus says. "He had such a positive attitude towards a massive cyclone that's hit their country!"
We Need to Intercede. Here are some Prayer Points.
Thank God for the resilience, strength and faith of leaders in Madagascar, Mozambique, Malawi, Zimbabwe and Zambia. Pray they will encounter the peace of Christ that surpasses understanding, and that their peace will be a witness to others.
Pray for the practical needs of the communities: that they will have places to sleep and food to eat, and that they will be able to rebuild damaged and destroyed buildings.
Pray for the crops. After catastrophic disruption to the intricate agricultural cycle, we need to pray that the Lord will heal the land. Pray that the people will get the seed they need to plant for next year, and food to eat at present.
Pray for those who hear the Gospel. The Harvesters programme ensures that new believers are discipled in churches. Pray that people who make a decision will attend and join a church family.
Pray for the health of the thousands who are living in emergency shelters. We thank God for the support of many charities that are helping. In close conditions, certain illnesses can become rife. Pray that people remain safe and healthy.
For fresh updates from the field, visit our interactive prayer wall.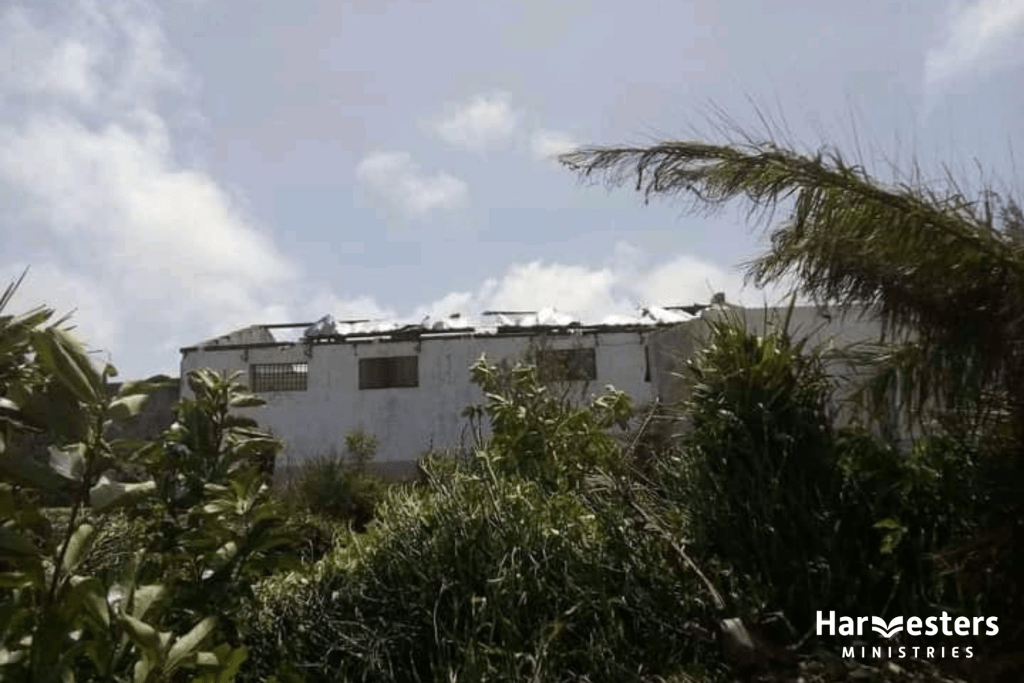 Sources
BBC News: https://www.bbc.co.uk/news/world-africa-60157537
BBC News: https://www.bbc.co.uk/news/world-africa-60264389
UNICEF: https://www.unicef.org/press-releases/unicef-working-assist-tens-thousands-following-cyclone-batsirai-madagascar
Madagascar Video