The mountainous kingdom of Lesotho is a beautiful southern African nation. The last few months have been busy and fruitful in many ways. But the people of Lesotho need your prayers.
Pastors are being trained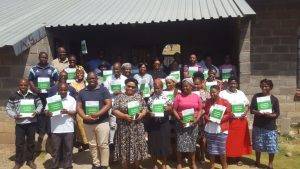 In the last weeks of 2020, Harvesters training continued in Lesotho. In Maseru, the capital city, 32 student pastors completed their Phase D, Old Testament Survey, training. A Harvesters' student will plant three churches as part of the programme and from this group in Maseru, 40 churches have been planted thus far. Eleven of them during the Covid-19 crisis over the last year. François Snyman, a missionary and HLT (Harvesters Licenced Trainer) in Lesotho said, "we give glory to God for these faithful servants. It is such a blessing to know these wonderful, faithful and committed men and women of God." Please keep these student pastors in your prayers as they continue the training programme.
A week later in the town of Maputsoe, on the northern border, a different group of 23 student pastors gathered to complete their Phase C training – preparing and delivering Biblical sermons. In this territory, 32 churches have already been planted. François said, "thank you also to all the sponsors that have really helped pastors during the lockdown and supported them, we thank Harvesters for channelling funds through us to help pastors here in Maputsoe."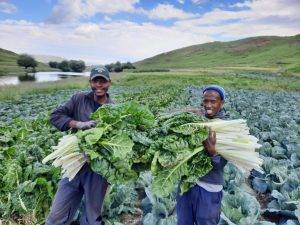 The pastor of the church that hosted the training in Maputsoe has a vision of not just receiving, but of giving. He has planted gardens and grows crops to serve his community and those in need. Please pray for the fruitfulness of his project and that it will ultimately bring people to know Jesus.
Pray for resilience in Ha Phafuli 
In the remote village of Ha Phafuli, Pastor Thakholi and his wife faithfully lead a healthy and growing church. "They value discipleship and being good stewards of the gospel," says François. Faithfully, they have planted another two churches nearby. However, they are experiencing some hostility from villagers around one of those new plants. Please pray for strength and resilience for this dedicated couple and the congregants in the churches of Ha Phafuli.
Pray for the growing Covid-19 concerns in Lesotho
Since Christmas, concerns have heightened over the sharp rise in infection rates of Covid-19 after movement in and out of Lesotho during the holiday. Another national lockdown has been declared and restrictions include a curfew. The Prime Minister has said, "all community activities are not allowed". Oxygen supplies is also a concern for the nation. Please pray for the people of Lesotho as they deal with the large infection rates, increasing deaths and strains on resources due to Covid-19.
Visit our Prayer Wall to pray with us.