Did you know?
Refugees and internally displaced people are those forced from their homes because of extreme conflict or natural disasters.
In 2020, despite Covid-19, the number of people forcibly displaced rose to 82.4 million – the largest number ever recorded.
Natural disasters displaced three times as many people as conflict in 2020.
The most common disasters in Africa are droughts, floods, storms and cyclones.
In East Africa, drought has caused the most displacement and death.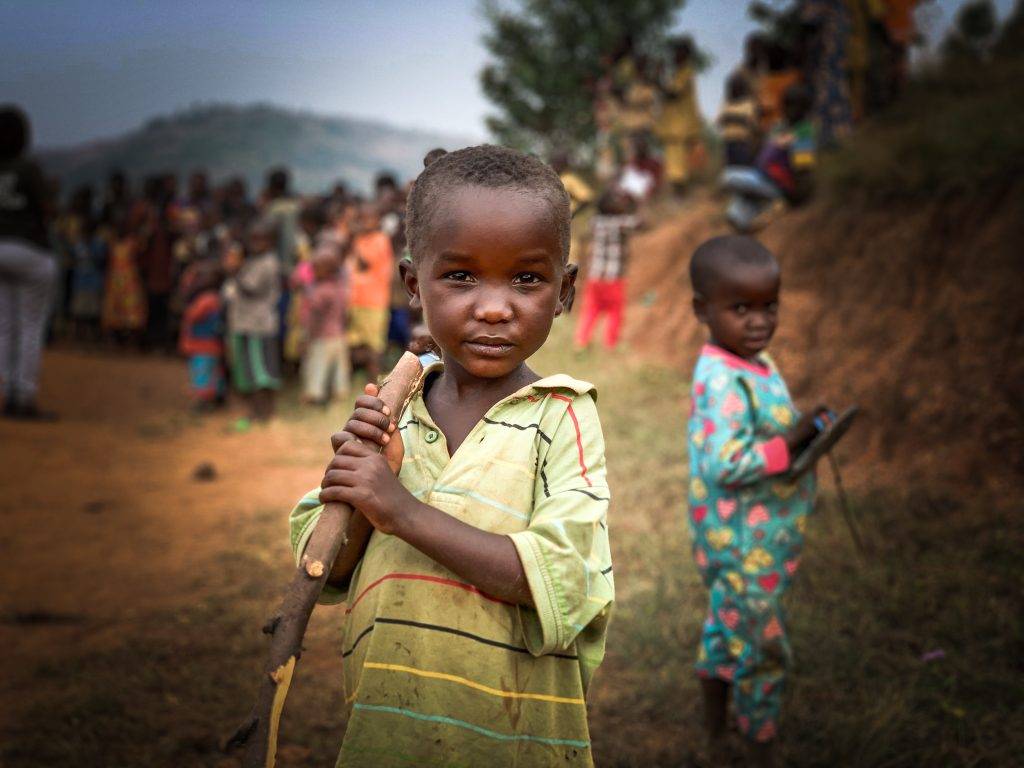 Needs Provide Opportunity
"Either displaced by wars or natural disasters, displaced people have become the planting, watering and harvesting fields of the Christian Gospel," states a report from ISF (Institute for Strategic Foresight).
"When people are physically traumatised, it opens up a spiritual door through which the Gospel of Jesus can bring healing."
The report concludes that the 9 most in need countries of East Africa, measured in terms of displacement, include 7 nations where Harvesters Ministries is already active: Ethiopia, Kenya, Malawi Mozambique, South Sudan, Uganda and Zimbabwe. It also includes Somalia, where Harvesters hopes to open the way soon.
Pastoral Care in the Mission Field
Because of the physical and emotional trauma, it is recommended that future pastoral training should include some measure of disaster relief preparedness and basic aid work. If pastors are not adequately trained to support the need, the risk is that Islamic leaders (vying for religious influence in Africa) will reap a harvest.
Harvesters Ministries' networks of churches in East Africa have already been mobilised to quickly respond to both conflict and natural disaster crises.
After Cyclone Idai, one of the worst tropical storms on record, hit Mozambique in 2019, Harvesters pastors were given disaster management training in addition to their on-the-ground experience. Therefore, they were able to respond to the numerous storms that have hit the same region since – including Cyclone Eloise in 2021 and Cyclone Batsirai in February 2022.
In Ethiopia, the local church mobilised to help their brothers and sisters in the war-torn northern region of Tigray. Pastor Samson explained, "The church is doing great things – mobilising resources from our churches in the city and from our members. We are trying to mobilise more because the need is very huge. People are literally starving."
Harvesters is involved in two refugee camps in Northern Uganda – Bidi Bidi Camp and Rhino Camp. Prior to Covid-19, our country leader for Uganda visited these camps and saw many opportunities for Harvesters to provide pastoral training and help these precious people.
Madagascar bridge destroyed.
Displaced people given food support in Mozambique.
Prayer Points
As the Church in East Africa adapts to respond to the needs of their people, we will support them in prayer.
Over 40 million people have had to flee their homes in search of safety in 2020. Pray that the Lord will intervene and we will see these numbers drop in the next few years.
Pray for the Gospel to spread as the people of East Africa move about, despite the difficult reasons they are forced to go. Pray that Christian refugees will become missionaries wherever they place their feet.
Pray for the believers and church leaders of East Africa as they rise to meet the needs of displaced people.
Pray for the global Church's heart towards the displaced. May we see them through the eyes of Jesus and treat them with compassion and love.
67% of refugees originate from just 5 countries! Some of the challenges the refugees face are language barriers, child raising in a foreign environment, securing work, securing housing, accessing services, transportation and cultural barriers. Pray that the Lord will help refugees with these challenges and that He will provide creative solutions for them!
Sources
Strategic Missions in a Time of Need Report from Institute for Strategic Foresight
United Nations High Commission for Refugees (UNHCR).