Thanks to your support, Harvesters is pioneering work in the Middle East and North Africa – collectively abbreviated to 'MENA'. We are reaching those who have never been reached!
In the majority of nations in this region, Christians are treated like second class citizens and suffer persecution at work, in their families and the community. Every aspect of life is affected when they choose to follow Christ.
So, it's important that we lift up our brothers and sisters in prayer as they face daily battles. Pray with us using the below prayer points as a guide.
God's Fire within Committed Hearts


Despite all the obvious difficulties, God is never restricted or worried! He is moving powerfully in the lives of believers who know the joy of the Holy Spirit.
For example, the community of Christians in one North African nation has a joint vision to see 1 million souls won, and Harvesters' task is to train 1,000 pastors over time to help accomplish this. Just imagine how many churches will be planted!
For the protection of the workers and disciples in this region, there are many stories we cannot openly share. But let us tell you about one enthusiastic youth named Essam* in his late twenties.
Essam's Story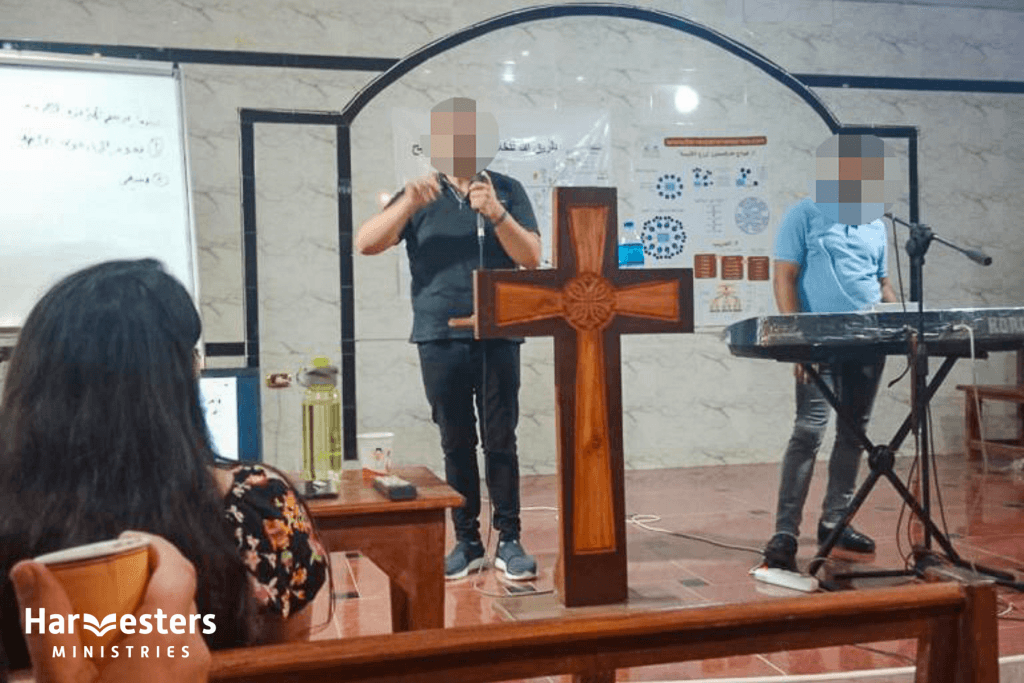 Essam's pastor started discipleship and evangelism training with Harvesters before the pandemic. And although the restrictions halted the training, the pastor continued teaching the principals to the young people, including Essam, in his church.
"The youth are so enthusiastic to live their lives only for Christ, and to tell others about the enjoyment of a new life in Jesus." came the report from the Harvesters Licensed Trainer who delivered the recent training.
Now the training has resumed, Essam's pastor sent him along. Essam's "enthusiasm was so evident" the Licensed Trainer said. In fact, Essam "tried with all his might to persuade the other attendants to apply Harvesters' Model to plant churches."
Isn't it encouraging to hear reports like this! From a region where it's such a personal risk to openly accept Christ as Lord and Saviour. This young man is passionate for his nation to know Jesus.
And we dream with him of reclaiming ground for God's Kingdom across the Middle East and North Africa!
*Name changed for protection
Pray with us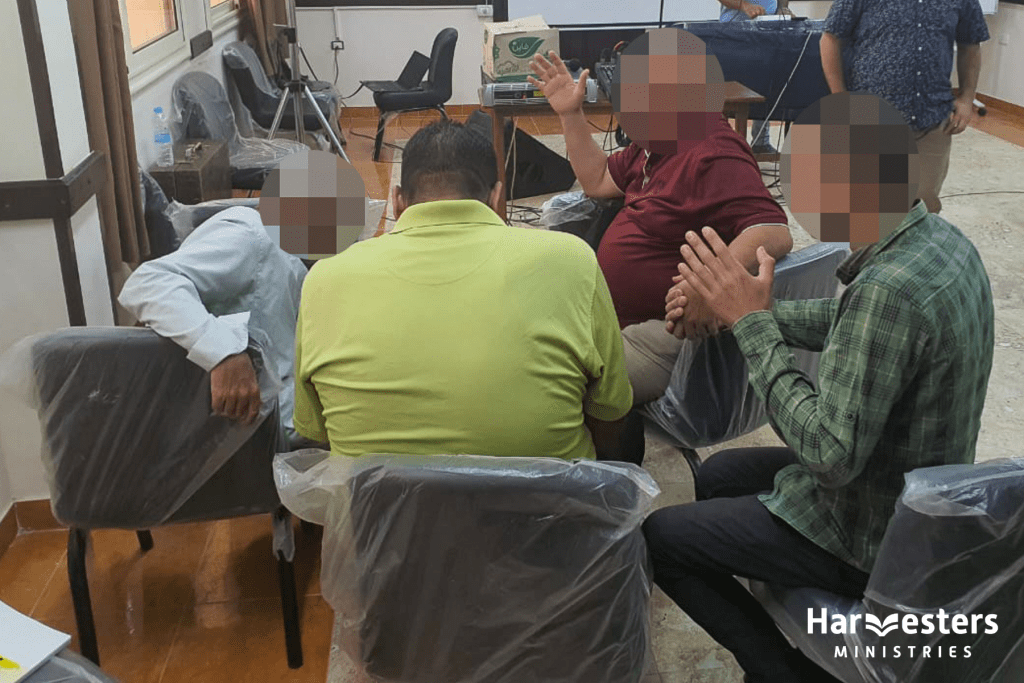 Due to intense persecution in some of the countries where we work, it is often safer to meet with local leaders for mentorship and training outside of their nations. Of course, this presents travel and financial challenges so please pray for God's provision and protection.
Please pray that the Name above every name will be known far and wide across all the corners of MENA! Pray for the Vision to see 1 million souls saved.
Thank the Lord for the believers who are passionately sharing Christ. Pray for boldness and a ready harvest field. Pray for wisdom too as evangelising is often punished.
Cover each Christian man, woman, youth and child in the Middle East and North Africa in prayer. That they would know God's favour surrounding them as a shield.
Surely, Lord, you bless the righteous; you surround them with your favour as with a shield. Psalm 5:12