Peter Kambulo is a church pastor from Chavuma, Zambia. He serves the Luvale people, who reside in the northwest of Zambia and the southeast of Angola. The Luvale traditionally recognise a sky god of creation, Kalunga, that has power over every other deity, as well as the mahamba, which are nature and ancestral spirits.
Although Peter presently lives in Zambia, he is soon moving to pastor the new church he has planted in Kasupa, Angola.
A few weeks ago, Peter visited Kasupa and held an outreach event in the community to share the Gospel with even more locals. That day, 16 people came to the knowledge of Jesus Christ as their Lord and Saviour! We praise God for the harvest. Those new believers will join Peter's church plant and grow in their faith.
Harvesters Ministries is passionate about sharing the Gospel and we plant churches through evangelism. New Christians are discipled in those churches by pastors who go through the three-year Bible School programme that Harvesters provides thanks to generous givers like you.
Peter is already equipping others. He is currently developing three young leaders in the ministry. They have started their Harvesters Bible School training too and will soon begin planting their own churches through evangelism.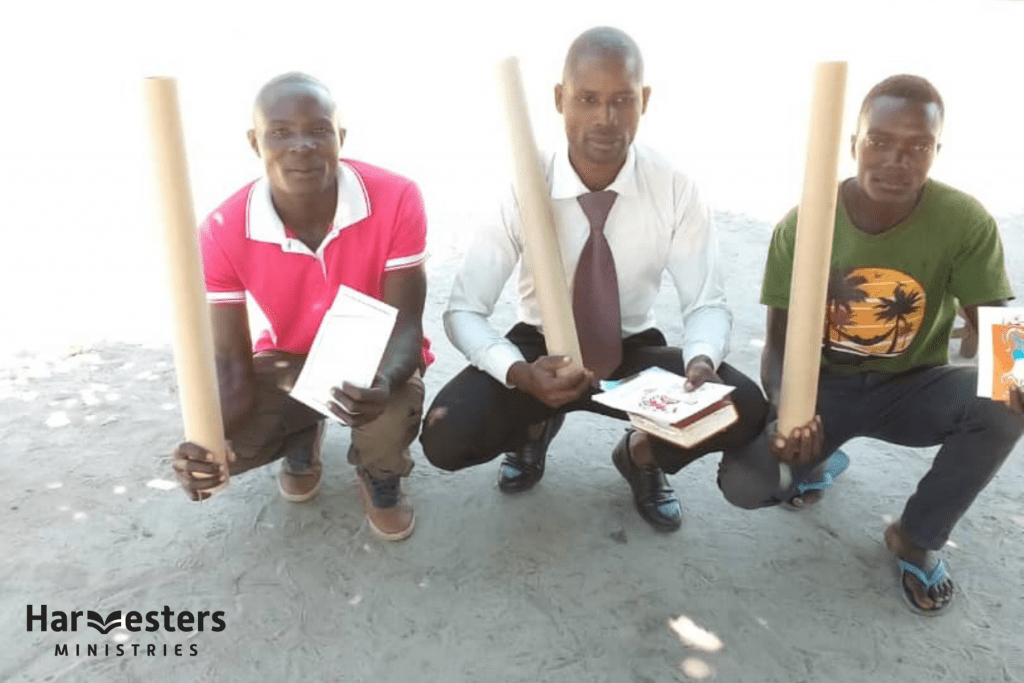 During the outreach arranged by Peter, one of the women who gave her life to Christ is the wife of the local police chief. We pray that the Lord's blessing and protection will be upon that family.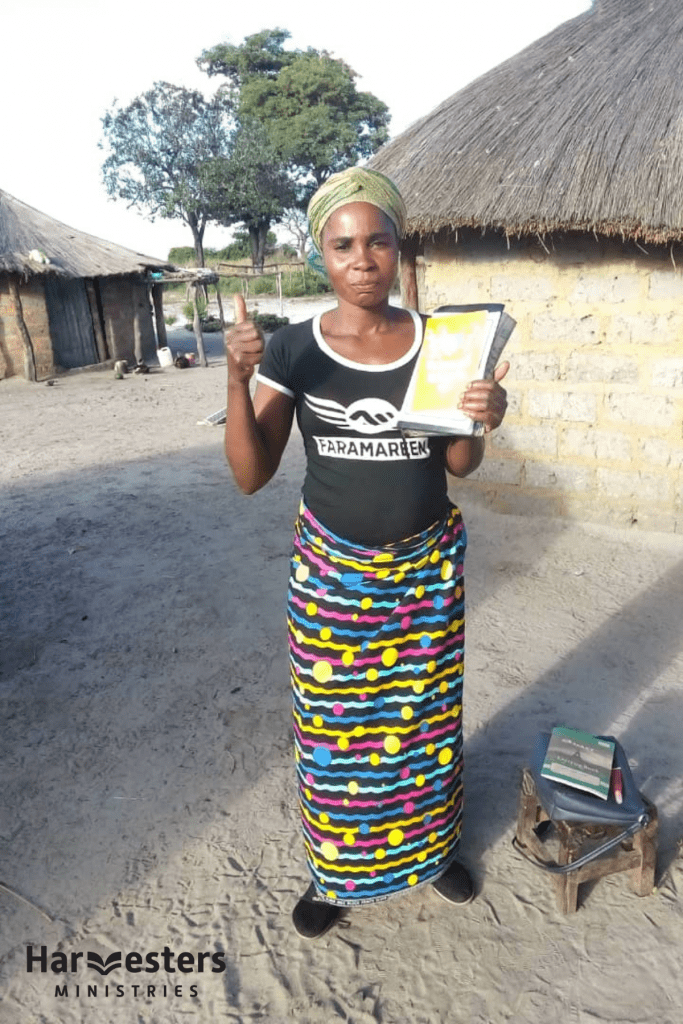 The event took place in a remote part of Angola. Harvesters Ministries has other church plants in southern Angola "as well as in the area of Luanda but not in this area, because it is very remote," explains Beyers, Regional Director for Southern Africa.
In order to reach Kasupa village, Peter had to wade through the flooded plains, carrying his luggage over his shoulder! We praise the Lord for the willingness of Peter to go and reach the unreached.