Cyclone Idai Caused Destruction
As you might recall a terrible cyclone hit Mozambique in March earlier this year. Hundreds of people lost their lives and thousands of homes and crops were completely destroyed. The worst part for us at Harvesters was not only the thousands of training materials and Bibles that were destroyed, but the 18 pastors and 35 church members that we tragically lost.
Pastoral Training Continues
Harvesters had the opportunity to train 130 pastors in Nampula, Mozambique earlier this month. This training was made possible by the generous and open hearts of donors. We were able to replace many of the damaged Bibles and training materials and training in Mozambique could continue.
Why is Nampula such an important and strategic area to train pastors in? Nampula is a predominantly Muslim area where we desperately need to make disciples, evangelise the lost and plant viable churches.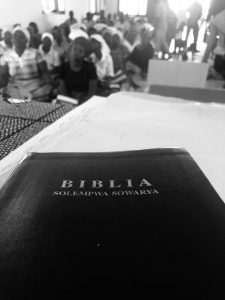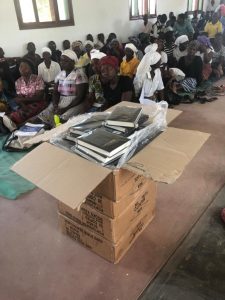 The Need is Great
My eyes were opened once again for the great need for the Gospel. Two young men travelled for two whole days – not by train, bus or car, but by foot. Can you imagine wanting something so desperately that you will walk there? Even if it means that you might travel for several days without any fancy hotels to sleep in.
These two young men are from Niassa – an area north of Nampula. There is a desperate need for pastoral training in their community.
These two young men were on their knees and begging me to present the training in Niassa. My heart bled for these two young men.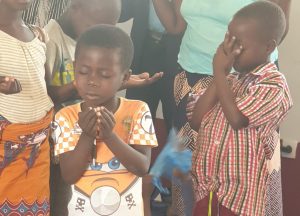 A Victory is a Victory, Big or Small
Our pastors in Nampula have planted 91 new churches in the past 12 months. We are so excited about what God is doing in Nampula!
Each and every pastor who completed the training received a Bible – for many their very first Bible. These Bibles will be used to change their communities. These pastors can now reach the lost with the Truth.