We are very proud of the outstanding work and commitment of our Harvesters Licenced Trainers (HLTs) who deliver our Pastoral Training Programme across the 52 countries we work in. Recently, HLTs Danie and Erika, who work in rural communities in eastern South Africa, journeyed for six weeks delivering training to 14 Hubs. A Hub is a group of student pastors developing under an established Hub-leader. Hubs receive training every six months during their three-year Bible School programme.
From delivering Kick Off events in newly scouted locations to teaching Phase D in established Hubs, Danie, Erika and their volunteers taught tirelessly for over a month. "Normally when we prepare for an outreach a number of thoughts race through our minds. One for me is always the measuring – is it effective and what is the fruit," Danie explained as he prepared for weeks of Hub visits.
The Trainers arrived at the Makhonyeni Juzini Hub to the welcome news that eight new churches have been planted there and over 120 people have come to know the Lord.
"We started with this group at the end of 2018 and ploughed into them the concepts of targeting, evangelising, planting a church, selecting a leader, training the new leader and sending the new leader to plant a church," Danie said. "Well, let me tell you they blew us out of the water." The group then completed their Phase D training, studying the Old Testament.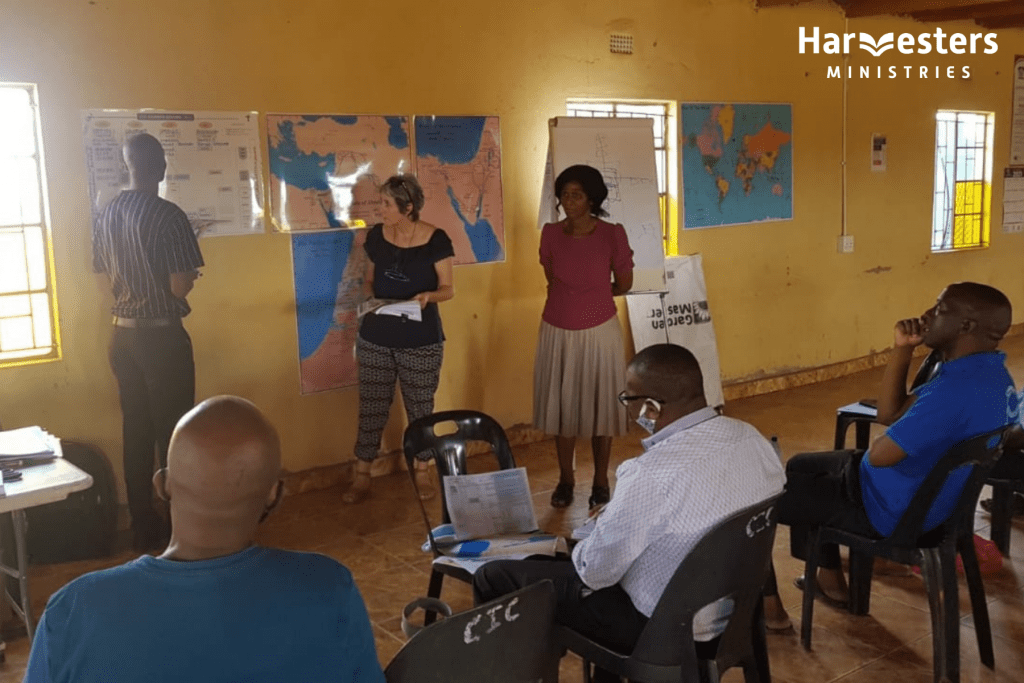 At the new Kosi Bay Hub a Kick Off Event took place, which explains the Harvesters programme and includes an outreach afternoon. "We always chuckle when the Pastors find out that after the teaching they need to practically go out and evangelise," said Danie. "Regardless of being out of their comfort-zone they went out and seven people accepted Jesus as their saviour."
En route to meet with students from Welcome Hub and Madonela Hub, they came across two children filling in the potholes in the road – by creating another large hole to collect the sand! It brought some much-needed amusement as Danie and Erika – along with their volunteers Monique, Danie and Chris – began their third busy week of training. "The 31 Student Pastors were so eager to be trained that they were always on time," said Danie. "These two groups have planted seven new churches with 107 new conversions. We are so proud of their dedication and hard work, which is praiseworthy." The two Hubs completed their Phase C training which teaches sermon preparation.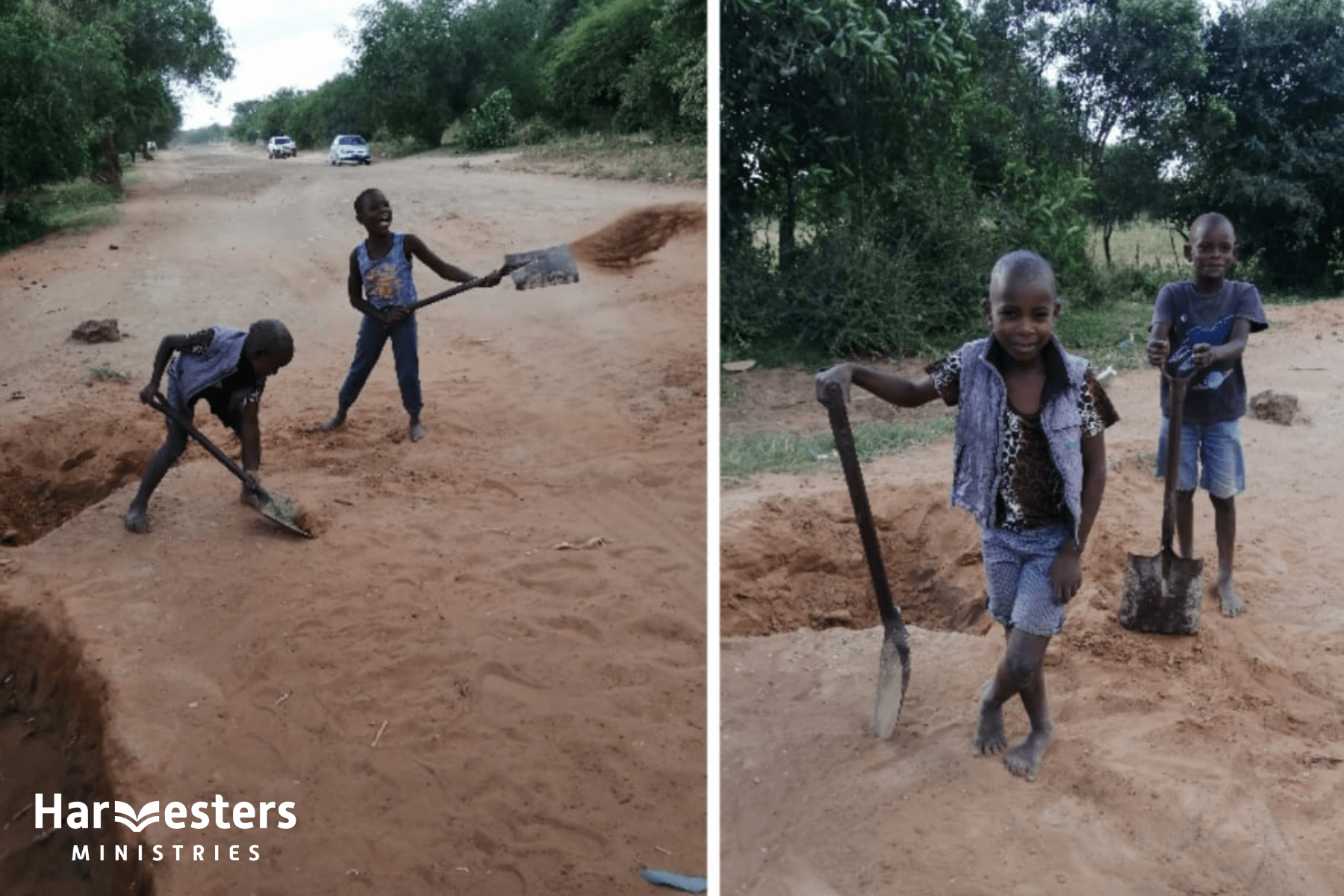 The trip around the KwaZulu-Natal province included some unfortunate setbacks. "It is very difficult to get to this group as the roads are horrific and we had yet another puncture on a new tyre," came the report while teaching at the Kwashukela Hub. Another day the team had to turn back because locals were striking over bad road conditions and breaking glass on the roads. Then their accommodation in Sodwana fell through so the team had to travel the three-hour round trip each day that week. Still, the HLTs pressed on. "We are so amazed at God's goodness," they said.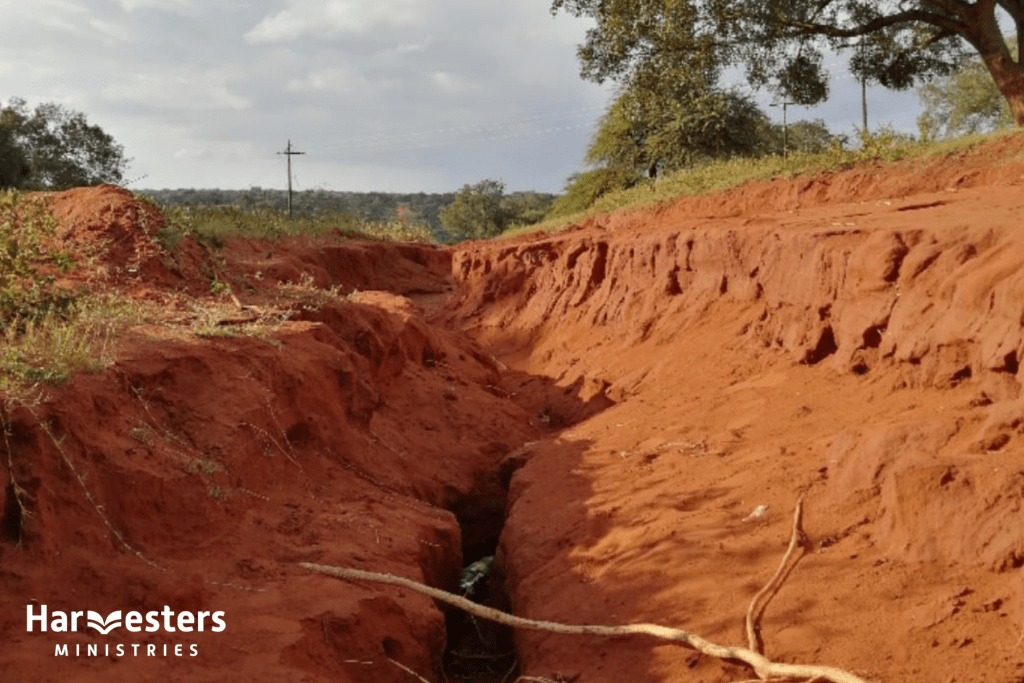 One local pastor was asked what impact the Harvesters training has had. "This Harvesters programme has helped me a lot because it teaches us how to plant a new church and how to teach disciples," she said. "In the first church [I planted] I have 20 members and they like to study the Bible and in the new church I have 24 members."
More and more testimonies came as the training continued. In the Mboza and Mseleni Sodwana Hubs nine new churches have been planted and over 130 people have come to know Jesus. At a Kick Off event in Mbazwana Danie rejoiced, "We were blown away by the number of potential Church Planters, and we even had to go and buy extra food for lunch. We totally underestimated the number of people that would be interested."
Reflecting on the tiring but fruitful trip, Danie said, "God keeps on reminding me of being faithful with the little. Reminding me that I started with three widows and eight children, thirteen years ago under a tree." The Harvesters church planting and pastoral training has resulted in much fruit in KwaZulu-Natal – thanks to our dedicated HLTs who have been faithful and consistent.