The landlocked nation of Zimbabwe is located in southeast Africa. Home to 15 million people, it borders Mozambique, Zambia, South Africa and Botswana. It has 16 official languages, with English, Shona and Ndebele the most common. After gaining independence from Great Britain in 1980, Zimbabwe was noted internationally for being at the forefront of agricultural technology and known as "Africa's breadbasket."
A Nation Struggles
Missionary and Harvester's Trainer, Eddie Hartzenberg, planted his first church there in 2006, in a rural village of Shona speakers. In the following four years, a further 30 churches were planted, praise be to God!
But during this time, Zimbabwe was struggling as a nation. Political battles over farmland led to widespread disruption of food distribution. This, among many other issues, threw Zimbabwe into financial ruin with an inflation rate of 89.7 sextillion percent in 2008! The second most severe episode of hyperinflation in recorded history*. People's money was becoming worthless from the time between getting paid and walking to the store. It's almost impossible to imagine the state of mind of the Zimbabwean people during that time. It was reported that half the country was malnourished**.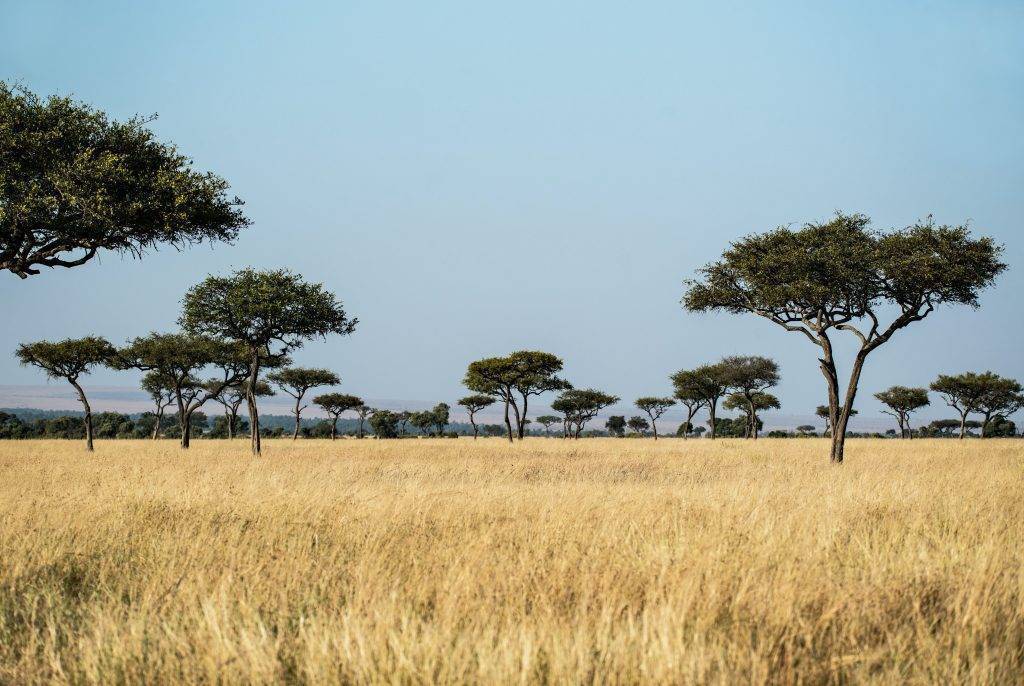 Training Begins
As Eddie was trying to serve the desperate people, he came across the Harvesters training programme and church planting model. By 2013, the first 21 student pastors were being trained. As the Zimbabwean people were beginning to recover from the traumatic season, the Church was rising to meet the need.
"Some of the 21 students travelled as far as 500km one way and did not calculate for funds to return home," says Eddie. "They travelled by faith, lived by faith, survived by faith, and slept with the same clothes for their entire training session of four days plus four days during Easter. Those who did not have money to return home performed odd jobs to earn money to return home. This alone took some of them another 7 days of local work to return home. They did it all by faith."
Then, thanks to your generous donations, a Bible placement took place in Zimbabwe before Covid hit. 1,000 Shona language Bibles were distributed to 65 churches!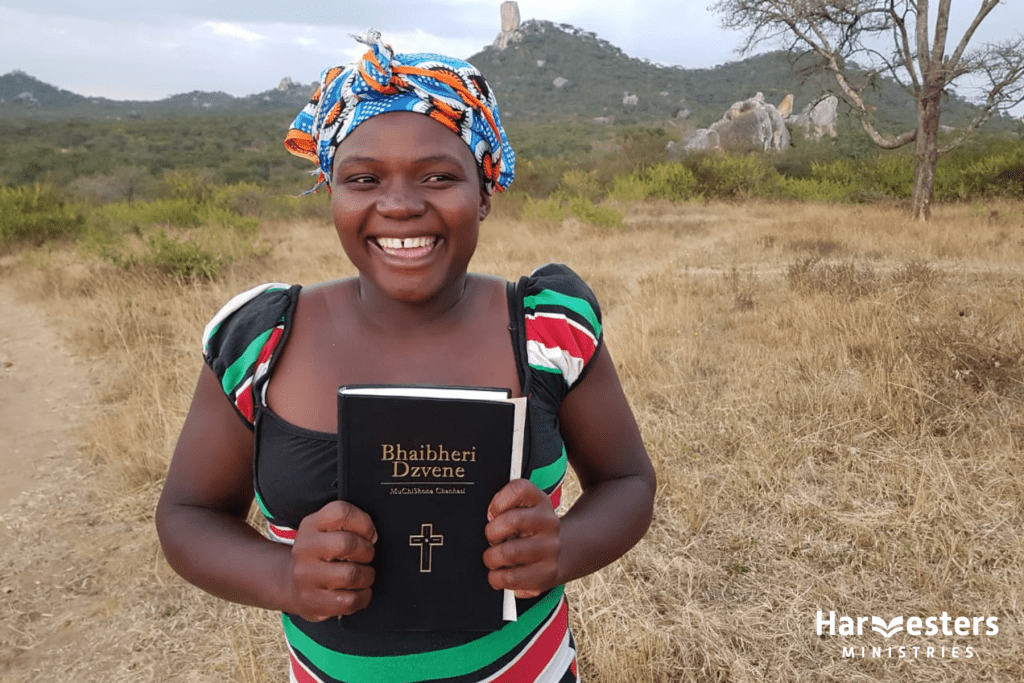 Opening the Way
Eddie describes the progress in Zimbabwe as slow but steady. "Our greatest battle was to turn their church view from religious to a new culture of disciple-making and House Church planting," he explains. "Outsiders are not really welcome since the ruling party are quick to blame outsiders for feeding the opposition. This did slow the growth of church planting." Yet, amazingly, 490 churches have been planted in recent years.
In the northwest of Zimbabwe reside the Tonga people group. "During Lockdown and all on their own steam, the Tonga people have planted another 40 churches with 90 extra students studying Harvesters material," Eddie reports. Plus, two pastors have been working on a Tonga translation of the New Testament for the last two years. It's at the proof-reading stage, and the Old Testament is around 45% completed as well.
Looking to The Future
The hyperinflation of Zimbabwe can be described as shocking, ridiculous, unbelievable! Let's pray for that type of ridiculous, shocking, and unbelievable growth to occur in the Church. Let our prayer be for rapid church multiplication as the Body of Christ grows to meet the needs of the Zimbabwean people. Reports are coming that inflation is growing again! Pray that the church will be ready to spread the Good News. The only secure Hope we have is found in Christ.
"Remember you all, you might never in your life ever see our faces, however from this side of the world we are praying for you. Please pray for us too," says Eddie. "Most of all we'd like to thank the Lord for keeping the doors open under the political climate so that we could keep on entering the country so that the training could continue. Blessings to all the other peoples of all over the world busy with making disciples for the Lord."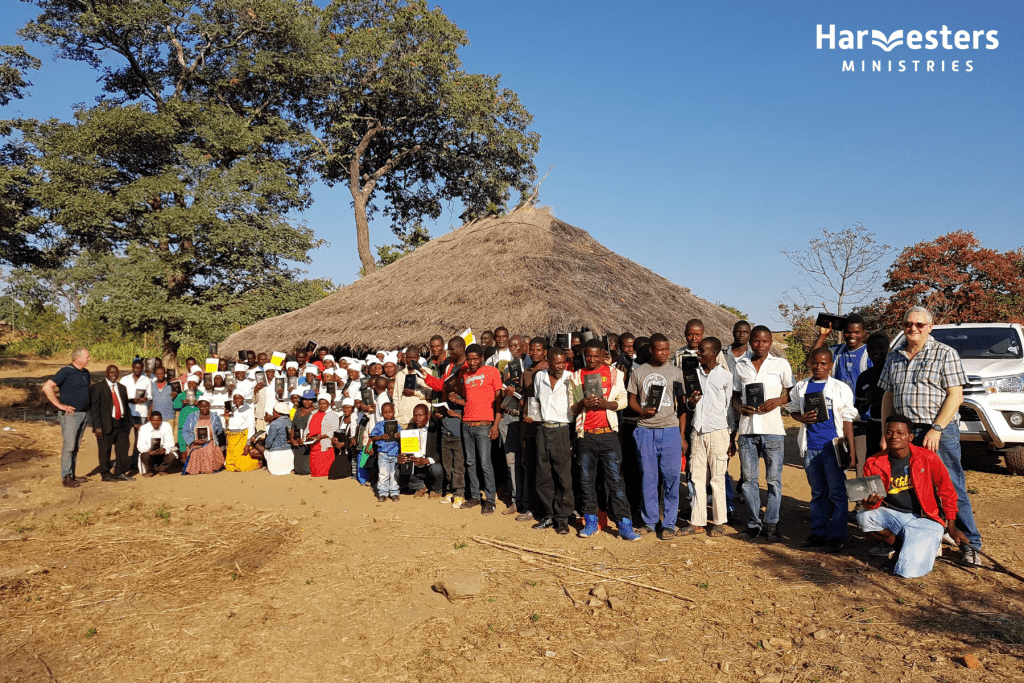 Sources:
*Source: Forbes
**Source: The Guardian