In the region of Pará de Minas in Brazil, a group of Sunday School teachers began to rethink the content of their lessons following the pandemic. A global shut-down had put many things into perspective.
They knew they needed to adequately prepare their young students for a life following Jesus in this rapidly changing world. The Harvesters Ministries training was a perfect solution!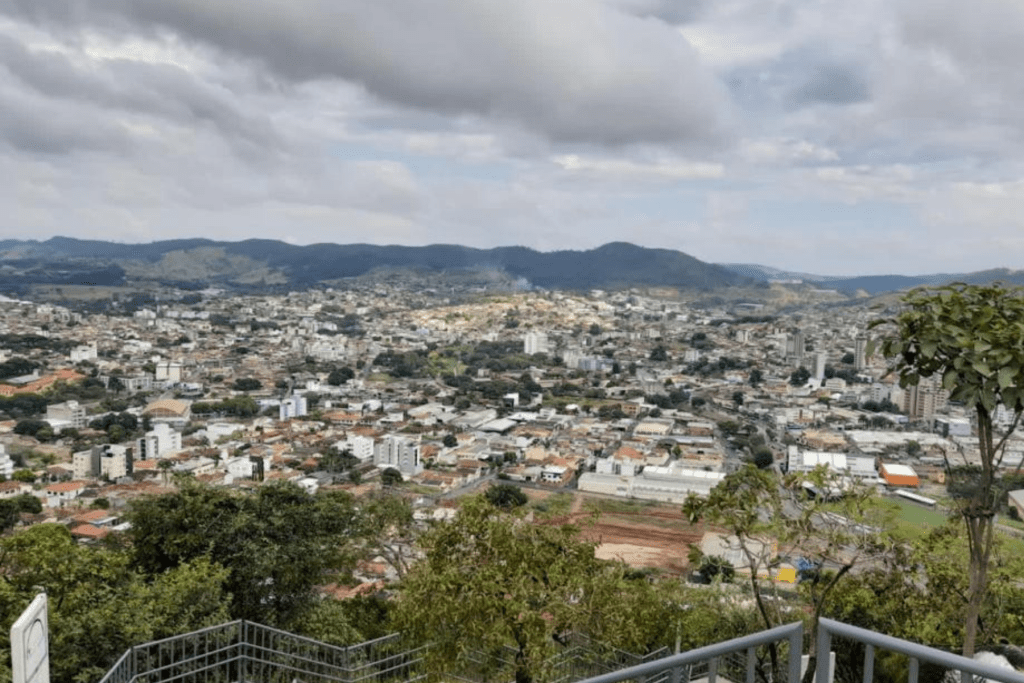 The Need for a Fresh Approach
For almost two years, the church children of varying age groups had been unable to attend their Sunday School classes. As church gatherings slowly started again, the teachers were dissatisfied with the commercial materials they found. They wanted more solid teaching.
After all, Sunday School is not babysitting – it's discipleship training. Each child has their own friends, their own mission field, where they are uniquely placed to share about Jesus. They are not the church of tomorrow. They are the church of today.
The Sunday School leaders reached out to their pastor for help.
Harvesters Discipleship Training was the Answer
Pastor Raimundo Duarte is receiving Harvesters' training on church planting, discipleship and evangelism.
He decided to ask Harvesters to present a specific discipleship course for his Sunday School leaders, so that they could relay the teaching to their students.
Pastor Tiago de Oliveira Santos, a church pastor who also works as Director of Operations for Harvesters Ministries in Brazil, was invited to present foundational biblical teachings to the group – including what the church is, the meaning of the Gospel, the Great Commission, evangelism and assurance of salvation.
"I could not have received a better invitation," said Tiago, "for we at Harvesters have a desire to bring sound doctrine back to churches and their ministries."
Pastor Raimundo is committed to equipping the 15 Sunday School teachers in his church. "So far, three meetings have been held, one every month," he explained. "The classrooms have a greater number of students in all age groups – and the teachers have more confidence and boldness in sharing the Word of God!"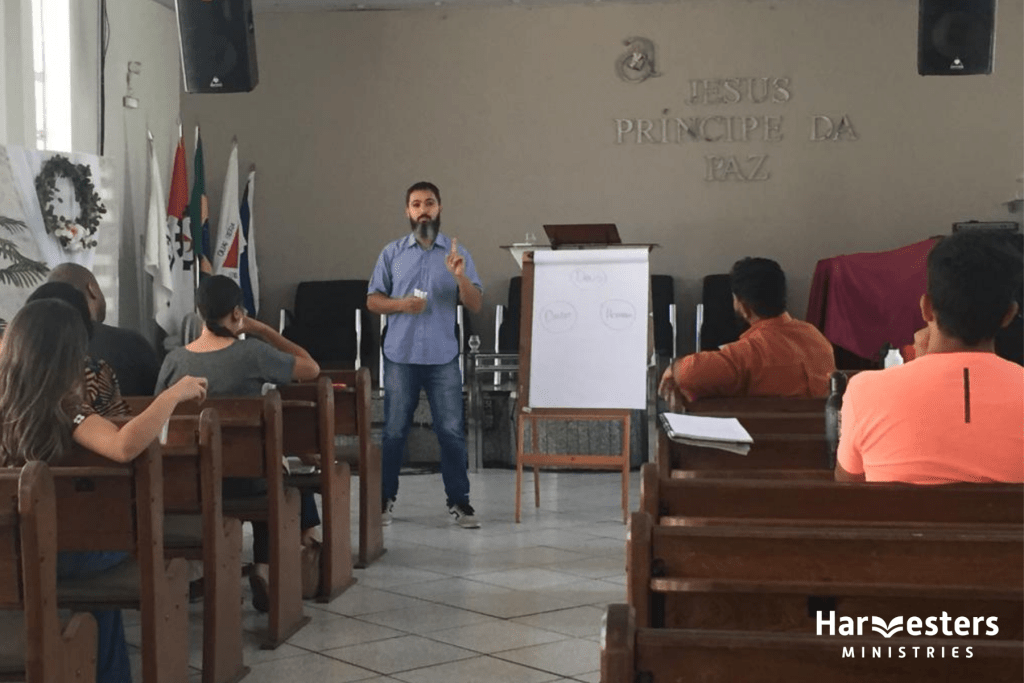 Looking to the Future
"I have two plans for the future," Pastor Raimundo explained, "one in the medium term and one in the long term. The first is that these same teachers also begin to impact the regions where they live. I am encouraging them not only to minister within the temple premises, but to start work in their own homes and, who knows, soon we will have more churches planted here in the Pará de Minas region."
"The second plan is that we will have mature and experienced teachers who can transfer this knowledge to other teachers, focussing on exactly what the True Gospel, the Church, and the importance of making Disciples is. These are the main topics that we have learned together with the support of Harvesters."
And probably the greatest goal of all is the future of the church that lies within the children being taught – the future leaders, evangelists and church planters of the Para de Minas region.
"This journey is just beginning," says Tiago, "and our objective is to form a base for children, adolescents, youth and adults who are the answer for the present and the future of the church."
"I count on your prayers that the Lord may bring forth His perfect Will through these lives and open the way for more people to know Him."