The War Rages On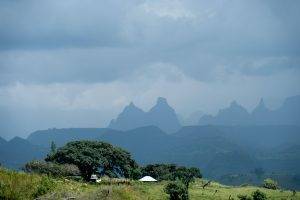 In November 2020 after years of conflict, the federal government of Ethiopia launched an offensive attack on the Tigray People's Liberation Front (TPLF). Tension was ignited after a TPLF attack on a government military base in the northern region of Ethiopia, Tigray. Civil war ensued. Despite a false sense of conclusion in January, there is presently no end in sight.
An immense humanitarian crisis has arisen, with 4.5 million people – most of Tigray's population – in urgent need of assistance. The war so far has caused thousands of deaths, widespread destruction, displaced over 2 million people and sent tens of thousands of refugees into neighbouring nations. Horrific stories are emerging of human rights abuses, sexual assaults, civilian massacres and attacks on medical facilities and refugee camps. Ethiopia needs our prayers!
The victor of this guerrilla war may yet be unknown, but it is becoming increasingly evident that the undisputed victims are the civilians of the Tigray region.
Young Boy Caught in Bomb Explosion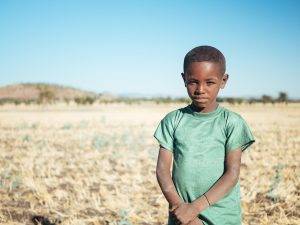 One story that represents many others is that of nine-year-old Nico*, the son of a Harvesters leader in Tigray. A few weeks ago, Nico and his friends were playing outside with their newfound toy – passing it, throwing it, kicking it. Until, without warning, it blew up. They had stumbled upon an unexploded bomb. Nico sustained injuries to his head, face and arm.
His father wanted to rush him to the nearest hospital, but the roads were blocked off and he had no transportation. "It was terrible for his father and for the churches there," says Samson, another Harvesters leader in Ethiopia. After gaining permission from the local military base and acquiring the use of a three-wheeled motorbike, Nico's father drove the 60km to a Health Centre in the next town. Unfortunately, on their arrival they were told Nico's injuries were beyond them. He needed hospital treatment.
Eventually arriving at a hospital, Nico was admitted and immediately sent for surgery. Fortunately, the doctor was able to remove the shrapnel from his body. We praise God that Nico was able to access the hospital and receive treatment despite extra delays caused by the war. However, the event was of course traumatic for young Nico. He stayed in hospital for two weeks and is now at home recovering.
Tragically, this story is not unique. Events like this occur often in the Tigray region where the war rumbles on. "Children are suffering with war trauma," says Samson, "Some have even lost their body parts, lost their families, some of them have become orphans. Some of the families, they flee from the region and the children don't know where to go. The crisis is beyond imagination."
Children are among millions of civilians who feel unprotected and unsafe. "The explosions, the damage, the bloodshed; it's not easy to handle all these things," explains Samson.
The Hope in Ethiopia is the Local Church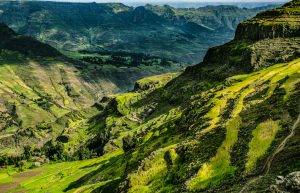 The local church is the hands and feet of Jesus. Although access to the northern region is difficult and dangerous, our Harvesters partners from other parts of Ethiopia knew they needed to help their brothers and sisters in Tigray. Samson explains, "The church, we are doing great things, mobilising some local resources from our churches in the city and from our members. We mobilised funds and we sent them to our coordinators [in Tigray]. We are trying to mobilise more because the need is very huge, people are literally starving."
Pray for Ethiopia
Keep young Nico in your prayers. Pray that his body heals and his confidence and security return too. That he is soon able to play happily again with his friends without fear.
Please pray for all the children that Nico represents. Children – and adults – who are terrified and uncertain, innocently trapped in a war-torn region.
Pray for those who have been displaced, forced from their homes due to the conflict and for families torn apart.
Pray for the war to soon cease and that God's peace will be known even when surrounded by chaos.
Thank the Lord for the resources that have already been mobilised in Ethiopia. The need is far greater! Pray that further funds and practical items can be distributed to those in need.
"Thank you," says Samson, "for praying for us and thank you for standing alongside with us in this difficult situation in our country."
And pray in the Spirit on all occasions with all kinds of prayers and requests. With this in mind, be alert and always keep on praying for all the Lord's people. Ephesians 6:18
Visit our Prayer Wall for prayer points from the field.
*Names changed for protection.