We're excited to announce Harvesters' expansion into Eastern Europe!
Thanks to your prayers and support, we're starting evangelism, discipleship and church planting training in Eastern Europe. So, as we establish connections and follow God's guidance, we ask you to join with us in prayer for the work ahead. Find some prayer points below.
Eastern Europe is a rich collection of diverse people groups and cultures – and God has had His hand on each individual since before the world began. Now, Harvesters wants to join in with the rhythm of God's heartbeat in this region.
Eastern Europe: A Place Full of Variety
In terms of religion, the Orthodox Church is dominant in many of the countries. It teaches that a right relationship with the religious system equates to a right relationship with God.
However, increasing influence from the West is diluting its grasp. Although that sounds like good news for Christian missionaries, there can be confusion between the gospel message and other offerings from the West – i.e. prosperity, questioning of authority and declining morality.
Clearly, this presents an opportunity to share the True Gospel.
In addition to Eastern Orthodoxy, there are many followers of Roman Catholicism and Islam, particularly in the Balkans.
A Door to the Balkans
Danube River, Romania, with Serbia in the distance.
In Craiova, Romania.
The Balkans is a region in southeast Europe which takes its name from the Balkan Mountains that stretch through Bulgaria. It has a population of over 55 million.
While attending a conference in Hungary in 2019, Regional Directors for Eastern Europe, Ad and Karin Scheurwater, were reassured that "doors are open in the Balkans; we should walk through them!"
Later in 2019, Ad and Karin visited Craiova, Romania; a town strategically situated near the Serbian and Bulgarian borders. Thus, making it a "springboard for missions to the Balkans," they explain.
Making Connections
During their time in Romania, Ad and Karin met one leader who wants to plant churches according to the "2 Timothy 2 verse 2 principle" so they shared with him the Harvesters church planting model. "We prayed together for a continuous cycle of discipleship and training, wherein God provides the growth and the fruit!" they said. "Our shared vision is to reach the Balkans and beyond."
In 2021, they visited Romania again and then Bulgaria where they met Radko, a local Roma whose focus is on church planting and discipleship among the Roma population. His prayer is to see a significant movement of God in the Balkan nations!
Evidently, God is connecting people with the same heart and vision for this region. Soon Radko will be among many of these connections who will participate in Harvesters training.
Prayer Points for Eastern Europe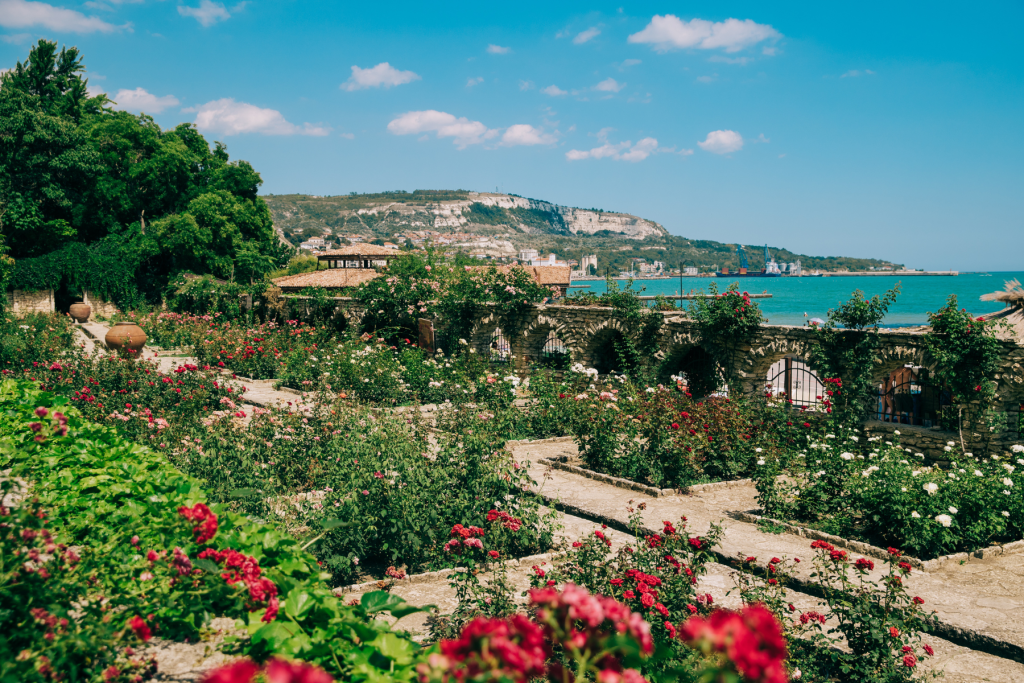 Thank the Lord for our contacts in this new region. Ask God to provide more 'men and women of peace' (Luke 10:6). Pray for open doors to present the Disciplemakers course.
Pray for a Christian world view to replace believers' old communist ideology and for a revival among nominal Orthodox Christians. Pray for the True Gospel to saturate this region.
Bulgaria: Pray for the upcoming visit to present Harvesters' discipleship training and deepen our relationships in this country.
Romania & Serbia: Ask God to uplift tired pastors who are disappointed that church attendance is down post-Covid. Pray for God's leading as we make more connections in these countries.
Source