Church planting through Harvesters continues after more than 22 years in Zambia!
In fact, it is thriving. In the last three years, nearly 100 churches have been planted through evangelism. Moreover, over 240 new pastors have signed up to join this church planting movement.
A Revival in Zambia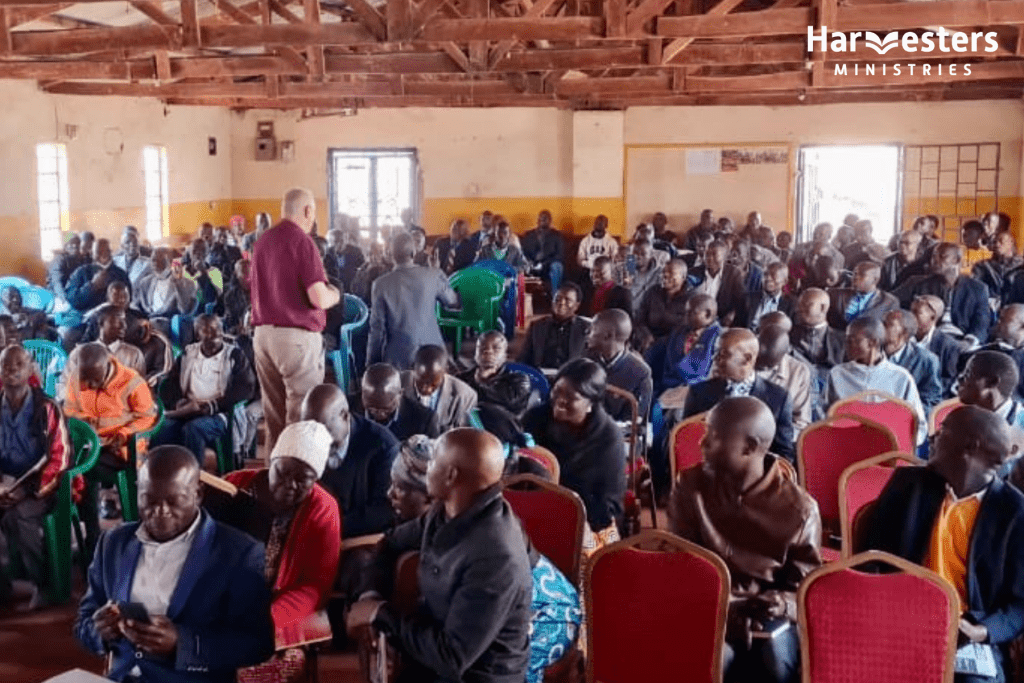 In July, Beyers Brink, Regional Director for Southern Africa, and Licensed Trainer Pierre Botha spent a few weeks travelling along the Zambian border conducting training.
Battling the worn and difficult roads to Kitwe, Zambia's second largest city, became worth it when greeted by 70 enthusiastic pastors. Each was eager to learn from Harvesters how to better reach their community for Christ.
It was just as rewarding to drive for four hours westward to Solwezi, where over 170 pastors and leaders awaited their introduction to Harvesters.

Reverend Robinson Muzeya was part of the visiting team. He has been planting churches using the Harvesters principals for over 20 years and was overjoyed to see the numbers gathered.
"It's as though it's a revival!" he said, filled with hope for his beloved nation. "We really praise God for what is going to happen in Zambia."
For local pastor, Jonathan Banda, the arrival of Beyers and the team was an answer to prayer.
A Long Time Coming


Ps Jonathan first heard about Harvesters three years ago, and he knew his town needed this training.
"There are so many pastors who are not trained as pastors," he explained. "They do not have the Word of God. You know, if you have zeal but you don't have knowledge, it becomes dangerous."
When the pandemic brought everything to a halt, Ps Jonathan prayed. For two years he prayed that God would open the way.
Earlier this year he received the phone call that Harvesters was coming to Solwezi. "I was so excited, and I began to tell all the pastors in Solwezi whom I know," he recalled. "I spoke to so many pastors and we had more than 170 pastors who attended from different churches. We are giving glory to God for what Harvesters is doing. Thank you so much, Harvesters!"
No Slowing Down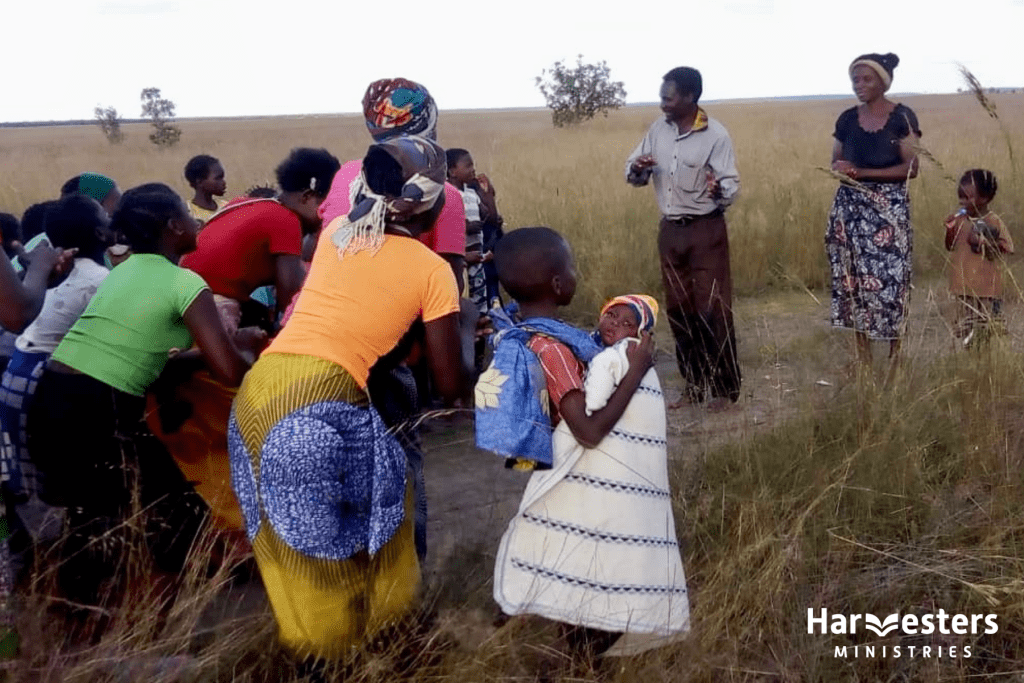 Over in the north-western corner of Zambia live the Luvale tribe.
Harvesters Licensed Trainer, Pierre Botha, has been working among these people for the last few years. He recently delivered Phase D training (Old Testament Survey) to a group in Chavuma, and Phase B training (Preparing for Ministry) in Zambezi.
He was astonished to hear their reports. Despite the pandemic, they continued to evangelise and plant churches. Over the last three years, 45 new churches have been planted around Chavuma, and a further 50 around Zambezi!
That's nearly 100 churches since 2019. Praise God for His work in Zambia!
Your gift today can provide training materials to pastors who are eager to best reach their communities for Christ. Just $15 (£12/R250) will provide a pastor with a biblical training manual and see them better equipped to evangelise, disciple and plant churches.
Watch the Video