Aran*, one of our leaders in Southeast Asia, seeks God's face in everything that he does. The discipline of prayer is not only taught by Harvesters Ministries' Hub-leaders, like Aran, but it is also very much a part of their daily lives.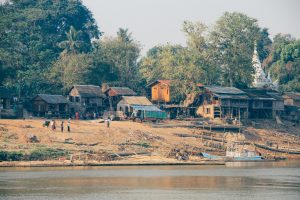 They often pray for those who are unsaved asking God to give them opportunities to share the Gospel not knowing what God will bring along their way as they travel long distances to reach villages where there are little or no believers.
This was Aran's prayer. He prayed that God will give him the opportunity to lead lost souls to Christ, little did he realize just how many souls he would lead to Christ by one simple meeting.
One day Aran and his team of disciples were travelling to seek an opportunity to share the Gospel. Just before reaching a village, after travelling 6 hours with their motorbikes on dangerous winding and narrow roads, Aran and his team came across Chesa*. She was sitting on the side of the road, badly injured after falling from her motorbike on her way back to her village.
Chesa was so touched by their concern for her that she immediately invited them to her village. Little did Aran know how God would use this woman of peace to be the key to opening the door for God's work in her village. It didn't take long for Chesa's family and loved ones to discover the love of Jesus and the way to Salvation!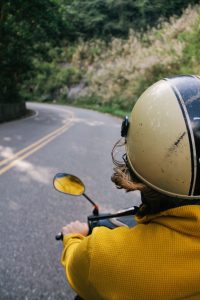 Aran encouraged Chesa to start sharing her new found faith in Christ with others. Overwhelmed by their eagerness to hear more, she invited Aran back to the village to share the Gospel with others by using the Heart of Man evangelism tool.
Now, once a week a group of new believers are gathering and enjoying fellowship. They are the Body of Christ and they are being equipped for ministry. They are making disciples and evangelising the lost in their community.
Praise the Lord for opening the way in countries where Christianity is in the minority. God is faithful! Always! He is our good, good Father. We are excited to see God's Kingdom expand in this hostile part of the world.
*Names have been changed to protect the identity of individuals.