Vivid green hills, majestic mountains and remote villages – this is what I experienced as I travelled through the mountainous kingdom of Lesotho.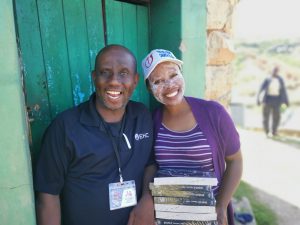 As I look at these mountains and travel to these remote villages I am reminded of one of my favourite Bible verses, Isaiah 52:7 "How beautiful on the mountains are the feet of those who bring good news, who proclaim peace, who bring good tidings, who proclaim salvation, who say to Zion, "Your God reigns!"
I am so humbled by this experience. This whole Bible placement has only been made possible by God's amazing grace, He truly is a way maker. I am also eternally grateful to every donor who sponsored Bibles for this wonderful trip.
520 Bibles were carried up mountains to remote villages. Not just any Bibles – Sotho Bibles for our Sotho speaking brothers and sisters. Thanks to your donations there are 500 believers who now have access to God's Word. These Bibles will be used to change communities.
You might wonder why it is so important to take Bibles to believers. The answer is simple: these believers do not have the means to purchase a Bible of their own, they are simply too poor and live too remotely.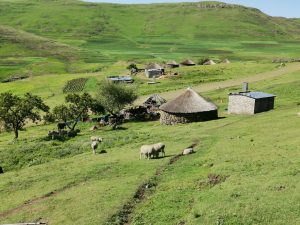 One such believer who received her very first Bible is Ntsepeng Marinakhoe. She completed her Phase A training through Harvesters and had to borrow a Bible constantly before she received her own Bible.
Without your generous donations, believers like Ntsepeng will still have no access to God's Word. You have changed this, Ntsepeng can now study the Bible on a daily basis and share the Gospel with members of her community.